NSW 300K Waterproof Digital platform scale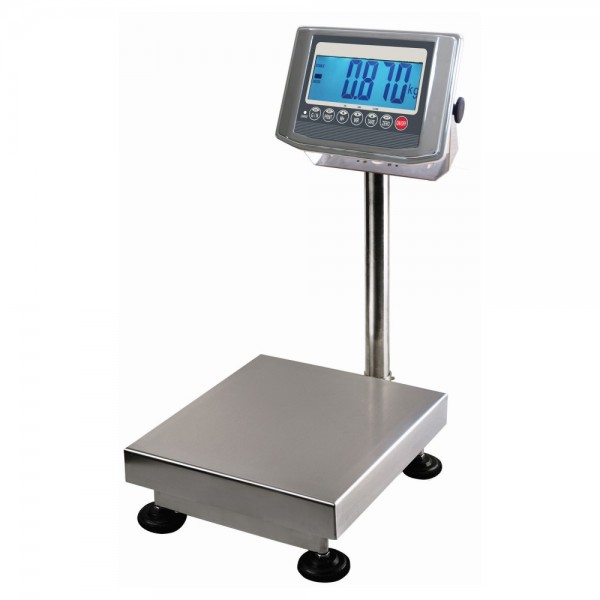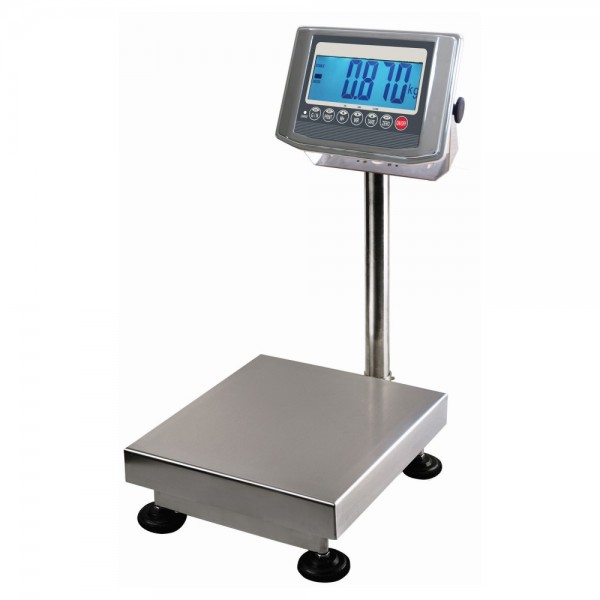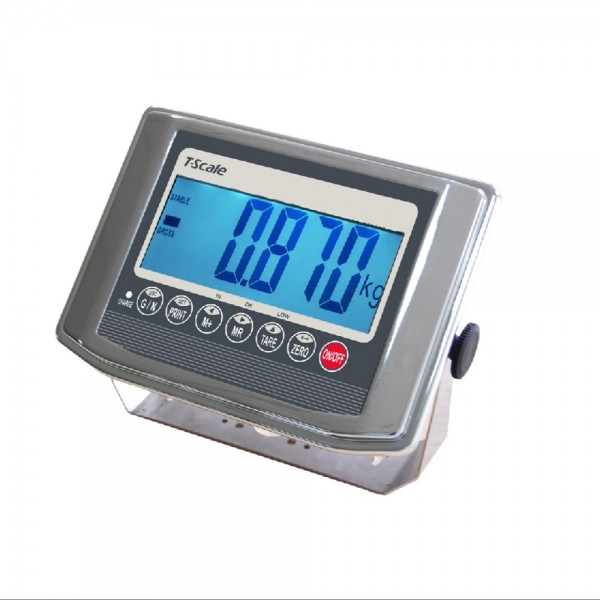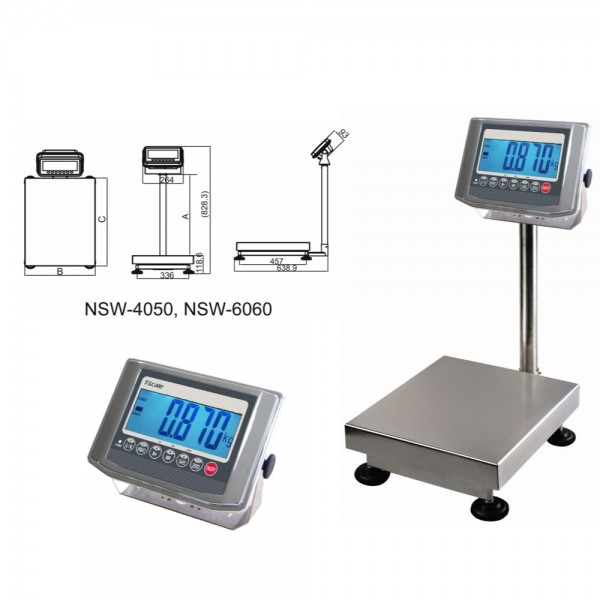 NSW 300K Waterproof Digital platform scale
NSW 300K Waterproof Digital platform scale LCD
NSW SERIES Stainless Steel Waterproof Platform Scale with Check weighing indicator and Internal resolution 1/600.000. Large 52mm LCD display , with white color LED backlight and application programs that include accumulation, parts counting accumulate, animal scale, check weighing, keyboard lock. AC Adapter or Battery powered. SST case. Easy to use and front panel configuration. This model supports RS- 232 interface, can connect to computer, LP- 50 label printer or mini printer as well as analog output (4V-20mA/ 0-1 OV) and Bluetooth.
Scales
Display
52mm digit LCD display, with white LED backlight
Capacity
150Kg /300Kg subdivision 50g /100g
Power supply Scale
12V 500mA
Battery
rechargeable battery (6V/4Ah)
Interface- Scale
RS-232, Optional bluetooth
Approvals
OIML (DK0199.165)
Dimensions /weight
600x600mm/ Weight 27kg approximately
Additional features-Scales
Waterproof ConstructionIP-65/ weight checking function for accurate weighing. Operating Temp. -10℃ to 40℃.